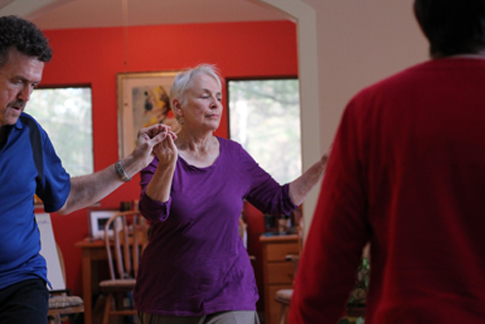 Sue Chase
Sue's first exposure to folk dance occurred as a young child watching ethnic dance at cultural centers in Boston, MA. Interest was re-kindled at college in southern California where Sue joined a folk dance class taught by enthusiastic and knowledgeable students at the nearby California Institute of Technology. This proved to be the impetus for taking other classes and workshops from teachers of international folk dance, folk culture, history and ethnic music, first in the Boston/Cambridge area and later in New York.

Sue attended and taught folk dances for seventeen years on Long Island and since 1989 has been co-teaching with Susan Oberman in Central Virginia. She has found folk dancing to be an enjoyable way for families and people of all ages to learn more about music and dance from diverse cultures. Sue promotes folk dancing as a beneficial form of exercise, a source of fun, and true to its long history and by its very nature, an activity that builds community.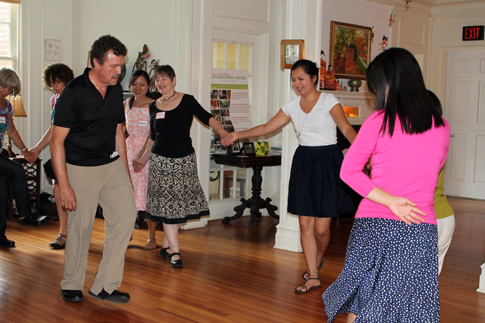 Bill Shaw
Bill has been dancing off and on for 20 years. About 4 years ago he finally decided to jump in with both feet and consistently attend the local folkdance sessions. He traveled to Greece in 2011 to attend the 12th Seminar of Greek Dance to learn from Kyriakos Moisidis. Upon return, Bill was inspired to share some of the dances he had learned. Since then, he has been attending workshops regularly and teaching the dances he has learned in the workshops, thereby increasing the repertoire of the group.